Autumn Trail Run Series 




Series Information
Autumn Trail Run Series | 

Series Information
Series Dates 2019
Round 1 – Bradfield – Sunday 8th September
Round 2 – Calver – Sunday 20th October
Round 3 – Buxton* – Sunday 17th November
The venues marked with an asterisk * are currently provisional.
Three fantastic trail running events throughout the Autumn. Using our tried and tested formula of designing courses in conjunction/liaison with the rangers at the Peak District National Park in some of the most spectacular and scenic areas of the Peaks we will hopefully introduce you to some new tracks, trails and places which you didn't even know existed! Wherever possible we will aim for the courses to be 100% off road in quiet countryside away from main roads, traffic, crowds, congestion, noise etc – all we want you to see and hear is nature at it's very best.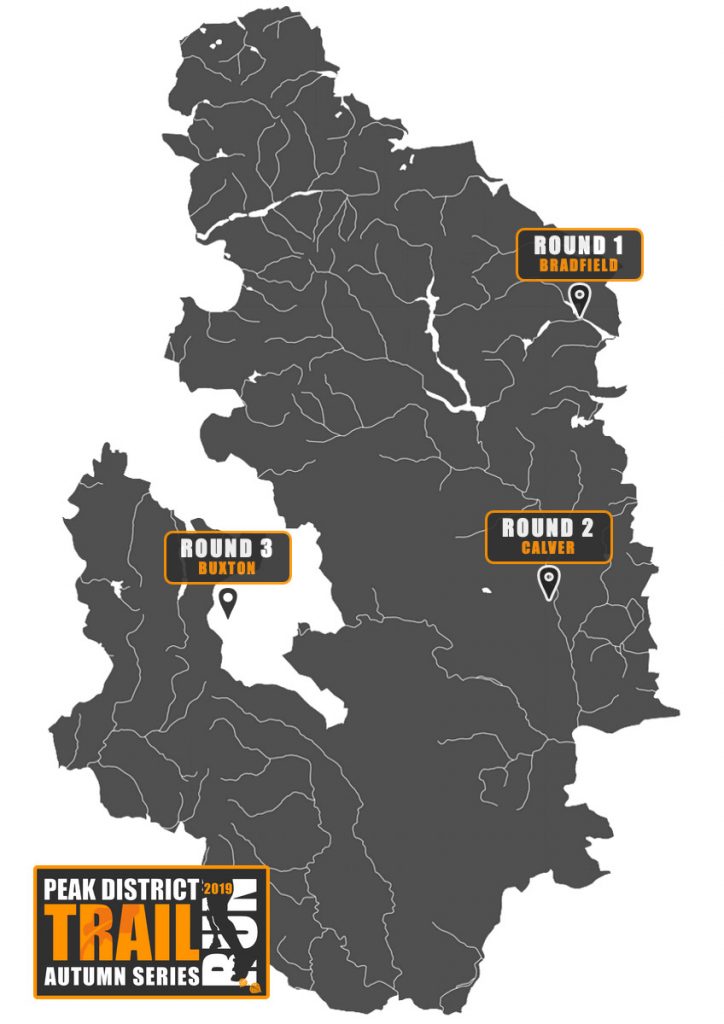 Please find all the relevant event information below, and please do not hesitate to get in contact with us if you have any queries. Final details will be sent out via email to all competitors in the week prior to each round of the series which will include additional event details not found below.